The Risks Involved in Hiring A Non-Professional Exterminator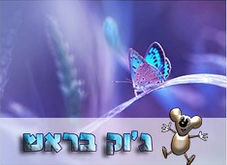 In order to most clearly explain the risks involved in calling a non-professional exterminator, I will describe an extreme case where clients had bad experiences with several non-professional exterminators. These experiences lead to great expenses, significant damage to their day-to-day life and such a drastic decrease in quality of life that they thought of selling their home and moving.
Thus the story begins:
About a year ago I got a call from a client who claimed she had a booklice problem and asked what could be done.
She also mentioned that she had called an exterminator who had sprayed pesticide throughout the house several times. From my knowledge of this pest, I know that is impossible to get rid of this pest by spraying, and that such extermination method is pointless.
I recommended to the client to take care of any humidity problems in the house, make sure it is properly ventilated and hope the booklice will go away.
Several months after that call, I get another call from the lady's husband. He explains that because his wife has been itching for several months, and since the couple decided the itching is due to the booklice, they called another 2-3 exterminators. These exterminators in turn sprayed different pesticides and gave varied advice such as throwing out books, clothes and furniture as well as cutting down a large number of trees that were in the garden, dry cleaning all family members' clothes and linens and calling a cleaning company to steam and vacuum treat the entire house. Of course, nothing helped rather only caused heavy expenses and made day-to-day life a living hell.
Because of own curiosity and desire to help I offered to come do a professional inspection of their house. So I went to the house and inspected for over an hour both the house and the garden, searching for pests that may cause such damage. Since I did not find anything except Ficus Thrips, which can cause itchiness, I suggested the couple should see a doctor to rule out any medical conditions. To maintain my clients' privacy, I will conclude this story saying that the problem was finally solved by some allergy pills that got rid of the itching almost immediately.
To summarize:
The couple had their house treated with pesticides over 8 times, including the use of smoke flares and fumigation, they spent thousands of shekels and they did not sleep for several months. All this just because they did not go to a doctor to get treatment for allergy that has nothing to do with the pests in their house for which they called four different exterminators to no avail.
Elad Uri, Agronomist and Certified Exterminator
054-4603208, 050-2870048
Juk Barosh – Proper Pest Control