Silverfish pest control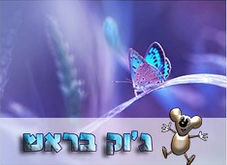 The silverfish lifecycle consists of an egg stage and several nymph and maturity stages.
The silverfish is a wingless insect and its shape reminds many people of a fish. Its color ranges from light brown (younger silverfish) to .gray / silver (mature silverfish) and hence the name silverfish.
The silverfish have long antennae and their tail is split into three and its length ranges from 1.3 to 2.5 cm.
The female silverfish can lay about 50 eggs and will usually lay them in dark places such as cracks and grooves with high humidity percentage (for example, in kitchen cabinets, bathroom cabinets, closets, etc.)
The silverfish lifecycle (from egg to adult) takes a year and when the silverfish reaches adulthood they can live up to eight years in a suitable environment
In transition between stages, the silverfish sheds its skin and this is one of the signs that indicate silverfish exist in a home.
Silverfish, unlike other insects (cockroaches, fleas, ticks, etc.), do not transmit diseases and the most damage they cause is to food and paper products, in addition of course to the fact people do not like insects running around their house.
Controlling silverfish in the home is made done by using Pyrethroid throughout the house with an emphasis on places with high humidity.
Juk Barosh
Elad Uri, Agronomist and Certified Exterminator
Exterminator License Num. 1803
If you have any question, please contact us at: