Pesticides in a Bakery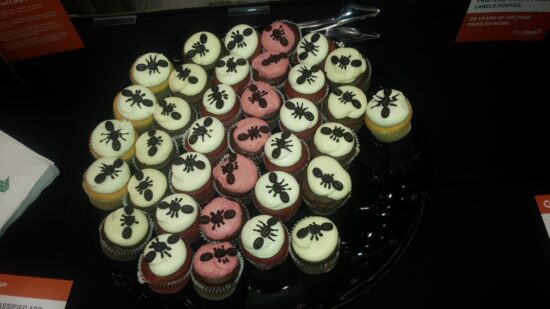 pesticides-in-a-bakery
Running a bakery is not a simple business, for many reasons, and pest control in a bakery is particularly difficult because of the specific characteristics of each bakery, including:
The frequency of supplies delivery – Supplies are delivered in large quantities almost on a daily basis.
The variety of supplies – Because of the great variety of supplies (sugar, flour, grains, legumes, spices, dairy products and / or meat) there is greater attraction to a variety of pests (rats, mice, ants, different types of moths, carpet beetles, flour beetles, grain borer, etc.).
Cleanliness – Because there is flour and sugar and other various pastry ingredients in the kitchen area all day and the difficulty in cleaning a place that is used daily for baking, the various pests that can easily and quickly reproduce as they have ample food and hiding places.
Type of pest control – Because of the nature of the place, the pest control means available to the exterminator are significantly lesser than those that can be used in other places.
?So what should a bakery owner do
In order to avoid a situation where various pests take over the bakery, the following steps should be taken:
Cleaning – At the end of the work day the bakery should be thoroughly cleaned and cleanliness should be maintained throughout the work day.
Trash – The trash should be emptied into a central bin (outside of the bakery) often. Furthermore, the central bin should be properly closed to prevent access of stray cats and various rodents (mice and rats), in addition to reducing the breeding of flies and other flying insects.
Storage – Baked goods and other perishables that remain and are kept at the end of the day should be stored in the refrigerator or in sealed plastic boxes. If the remaining baked goods are not kept, they should be donated to the needy if possible (giving back to society is always good), and if this is not possible, they should be thrown in the trash in an orderly manner to prevent access of various pests and rodents to food in quantities that will allow them to rapidly reproduce.
If you have a bakery and are in need of pest control- pesticides-in-a-bakery, we will be happy to be at your service.
Elad Uri, Agronomist and Certified Exterminator
054-4603208