pest control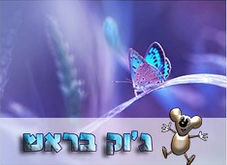 Juk Barosh is a pest control company managed by Elad Uri, an agronomist and certified exterminator.
Juk Barosh operates according to the "integrated pest management" principles, where we first handle the source of the problem – weeds, junk, pollution sources, and then we treat the symptoms – roaches, ants, rodents, etc. The company provides professional pest control services and guarantee on all pest control actions we perform.
Prior to carrying out the pest control, we make sure to provide the customer with a detailed explanation on the pesticides and equipment that are used. Juk Barosh uses safe materials with low toxicity levels and a high efficacy rate. Therefore, a prolonged absence from home is not needed, and in most cases, you can return to routine life at home within about an hour. We comply with the most stringent Israeli and international fumigation and pest control standards.
Juk Barosh provides pest control services to apartment buildings, houses, and offices. Among our customers are house committees, maintenance companies, food industry, and reception halls.
Our pest control specialists are highly experienced in cases where there are contaminated areas that require special attention, and they can determine the best treatment while minimizing the inconvenience to the property owners.
We specialize in:
Rodent control
Insect control
Flying insect control
Pigeon removal
Weeds control
Fumigation
Pest control for restaurants and businesses
call us:054-4603208